I tend not to judge a book by it's cover but this looks a little how can I say, unique for my liking.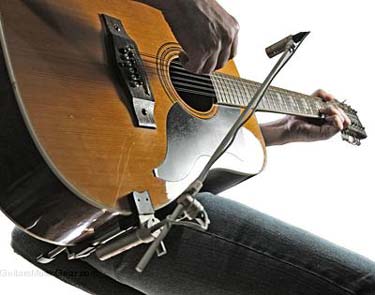 Has anyone ever seen a miking system like this before?
It looks way too cumbersome to play with and I would be afraid to be bumping into my singing mike or another member of the band.
I realize technology never stays the same and that we should welcome evolution of instruments but …
I can't find it in Canada so can someone please enlighten us about this mike? Or maybe this is a custom job?
Keep on Jammin'
Share and Enjoy