I use to have the best, in my mind, guitar amp for what I was playing during the 80's. It was the HiWatt 50 watt custom. This thing had everything going for it! The Rock, Progressive Rock and the blues sound was unreal! It could handle any size room with minimal miking.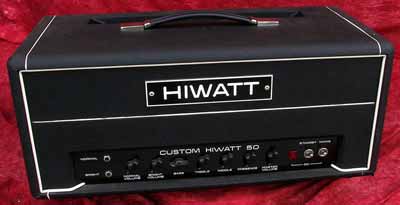 Now a days, I need a warm sounding amp with the ability to spread out the sound throughout any size room and I think that I have found it. The L. R. Baggs CORE 1 Acoustic Reference Amp. is what I would recommend.
I tried this little gem out at the 12th Fret in Toronto. It had the warm sound that I was looking for and the weight (28 lbs.) was perfect for my needs. They claim a 140 degree wide sound dispersion with 200 watts of power!
The analog meters are so simple to read and interpret that even my mom can figure it out! This is VERY helpful when you need a BIG sound without all the distortion added on.
I love the headphone feature as well (I know my wife and neighbours will too). It also comes with multiple auxiliary jacks for drum machines plus CD players so you can figure out songs.
Don't be afraid of it's flat honeycomb speaker, it only bites through the sounds of other instruments and not your fingers!
The wide range that the bass and treble controls have are exquisite plus quite functional. The nicest surprise was the reverse phase capability with this amp. I have this feature on my 1980 Fender LEAD II and only recently have I understood the principles of it. When looking for THAT SOUND, this will come in handy!
So if you have the bucks and want a true head turning tool on stage to use then look no further. Now all I need is more dollars then cents!
Keep on Jammin'
Share and Enjoy