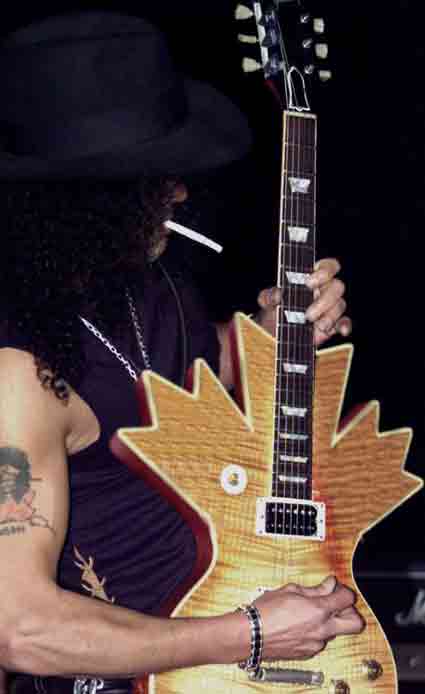 Now this is a neat little guitar. I'm not sure if it is a Maple Leaf that they're trying to represent here but I'll take!
Hell even Slash, the original guitar player from Guns and Roses, is playing one!
I'm not sure who made this unique guitar or if it's just a one of a kind model. Too bad I couldn't find the guitar case that went with it.
It's obvious to the trained guitarist eyes that soloing would be very limited and playing it on your lap may prove to be a problem but what the heck, eh?
Keep on Jammin'
Share and Enjoy